Product Detail
FAQ
Product Tags
Fangding Technology Co., Ltd is a high-tech enterprise which was founded in October 2003, located in Taoluo industrial park , Donggang district, Rizhao city, covering an area of more than 20,000 square meters, with a registered capital of 100 million yuan,specializing in developing ,manufacturing and selling the laminated glass equipment and the interlayer films,the The main products are EVA laminated glass machine,Heat Soak Furnace, Smart PVB  glass laminating line and EVA,TPU,SGP films.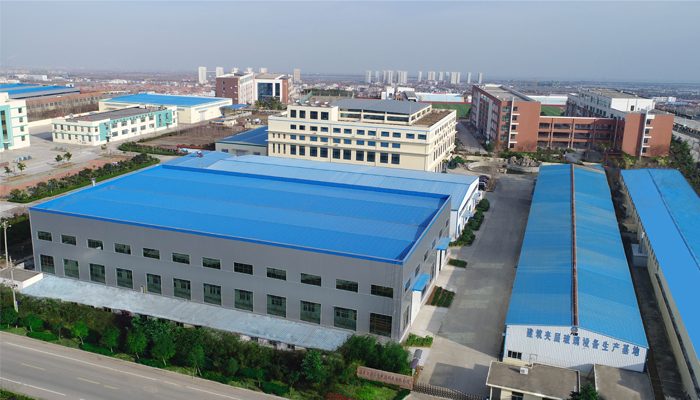 Heat soak testing furnace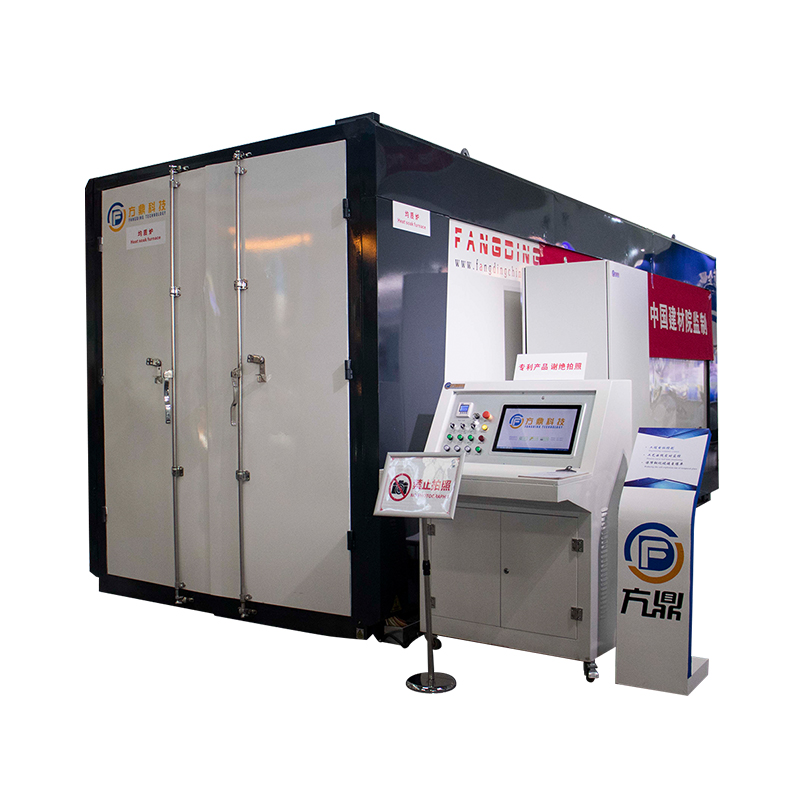 Heat soak furnace is a kind of equipment designed and manufactured according to the safety performance test standard of European reinforced glass. The heat soak furnace can make the surface of toughened glass reach stress homogenization, no internal stress, no self explosion, and meet the process requirements and EU BS EN 14179-1:2005 standard
TECHNICAL PARAMETER

Model

Operation system

Max processing glass size(mm)

Holding Time(h)

processing capacity(KG/cycle)

Power(KW)

Dimension( mm)

D-HF2045

Siemens PLC

2000×4500

1-4

3000

300

7100×2500×3000

FD-HF2050

Siemens PLC

2000×5000

1-4

4000

380

7600×2500×3000

FD-HF2560

Siemens PLC

2500×6000

1-4

6000

540

8600×2500×3500

FD-HF2580

Siemens PLC

2500×8000

1-4

8000

715

10600×2500×3500

FD-HF2860

Siemens PLC

2800×6000

1-4

7500

540

8600×2500×3800
The equipment consists of furnace body, heating system, hot air forced circulation system, fan frequency conversion cooling cycle, automatic control system, etc. There is stainless steel lining in the furnace, and there is 100 mm thermal insulation material between the lining and the outer cover plate. The heater is arranged on the upper part of the furnace, and the circulating fan is located at the rear of the furnace (separate chamber), so that the heating air circulates in the furnace to achieve heating and heat preservation, and homogenize the toughened glass
1.Uniform temperature 
(Finned heating tube,32 heating tubes are distributed in two rows on the top of the furnace,heat fast and evenly)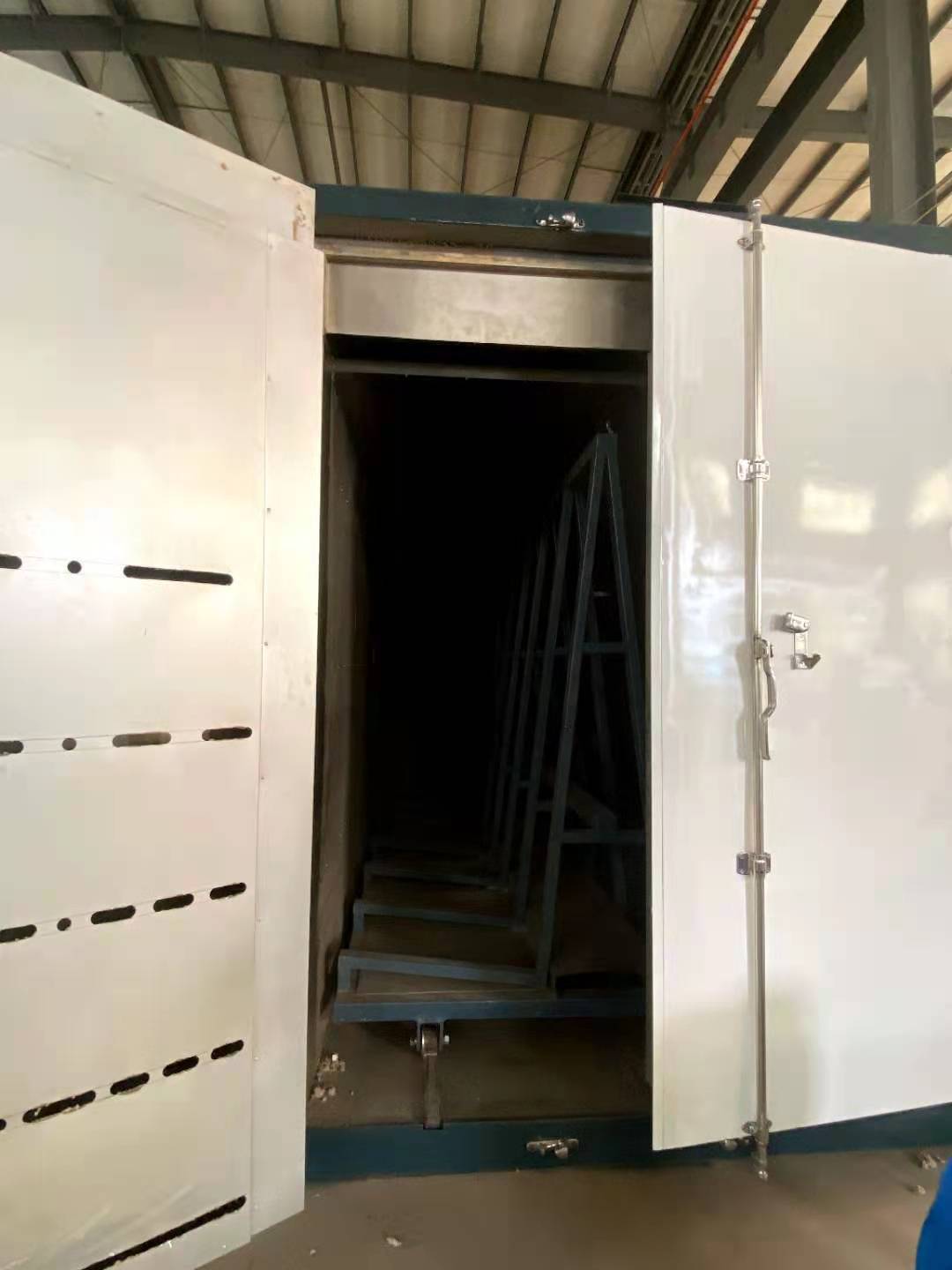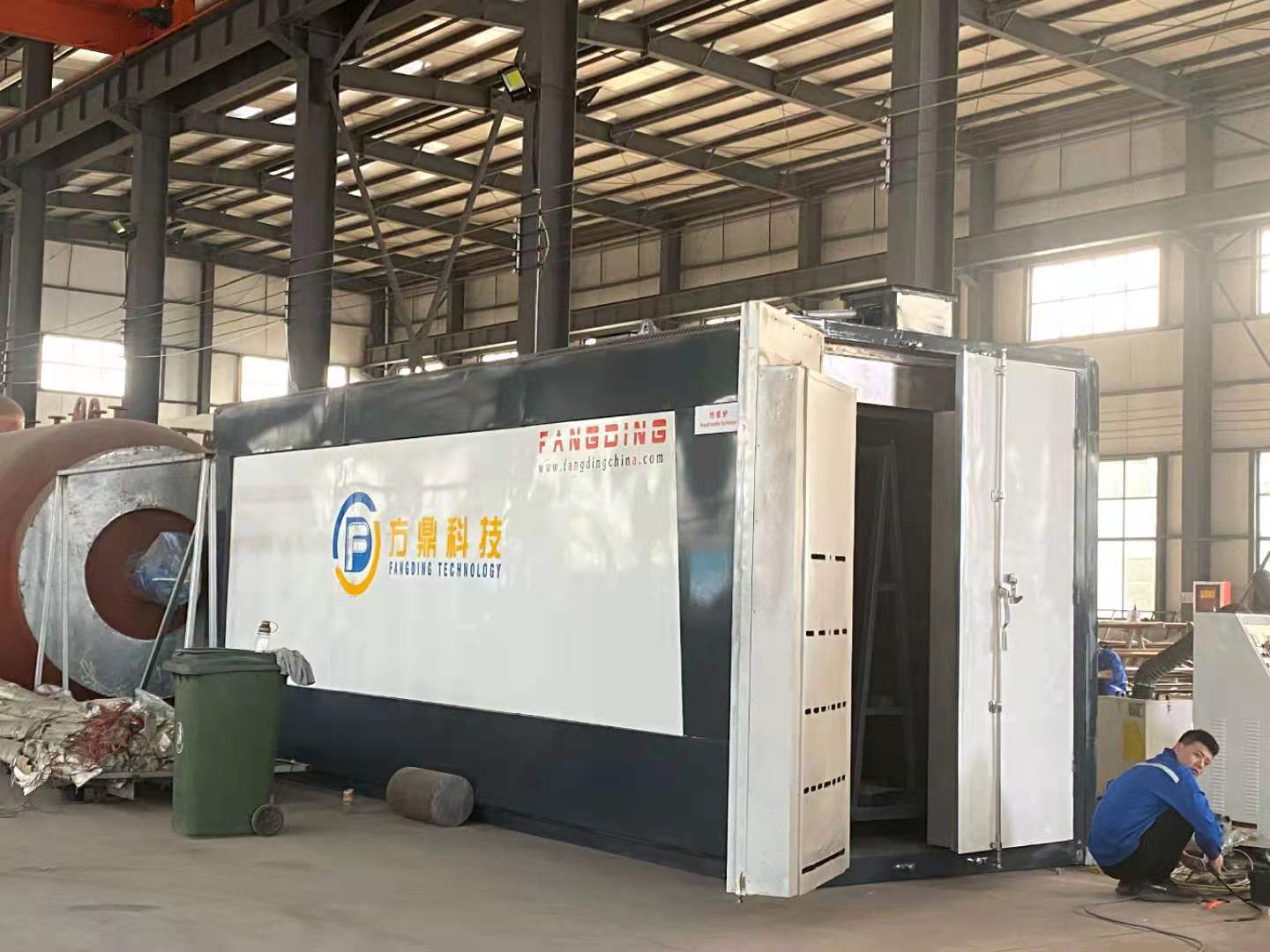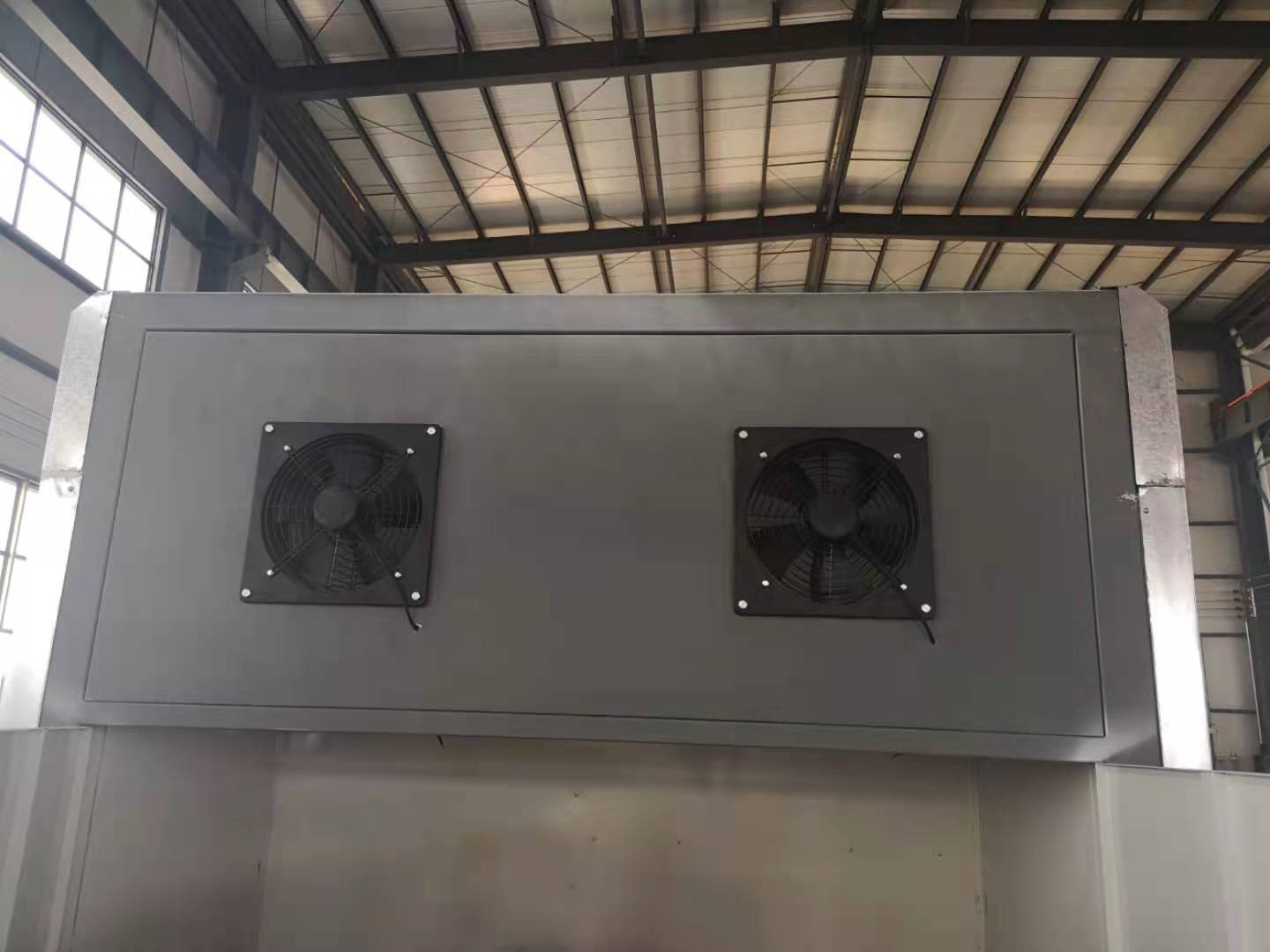 2.Real time monitoring
(There are 16 thermocouples in the furnace, 6 of which are evenly fixed on both sides of the furnace, and the other 10 are used to monitor the glass temperature in real time. )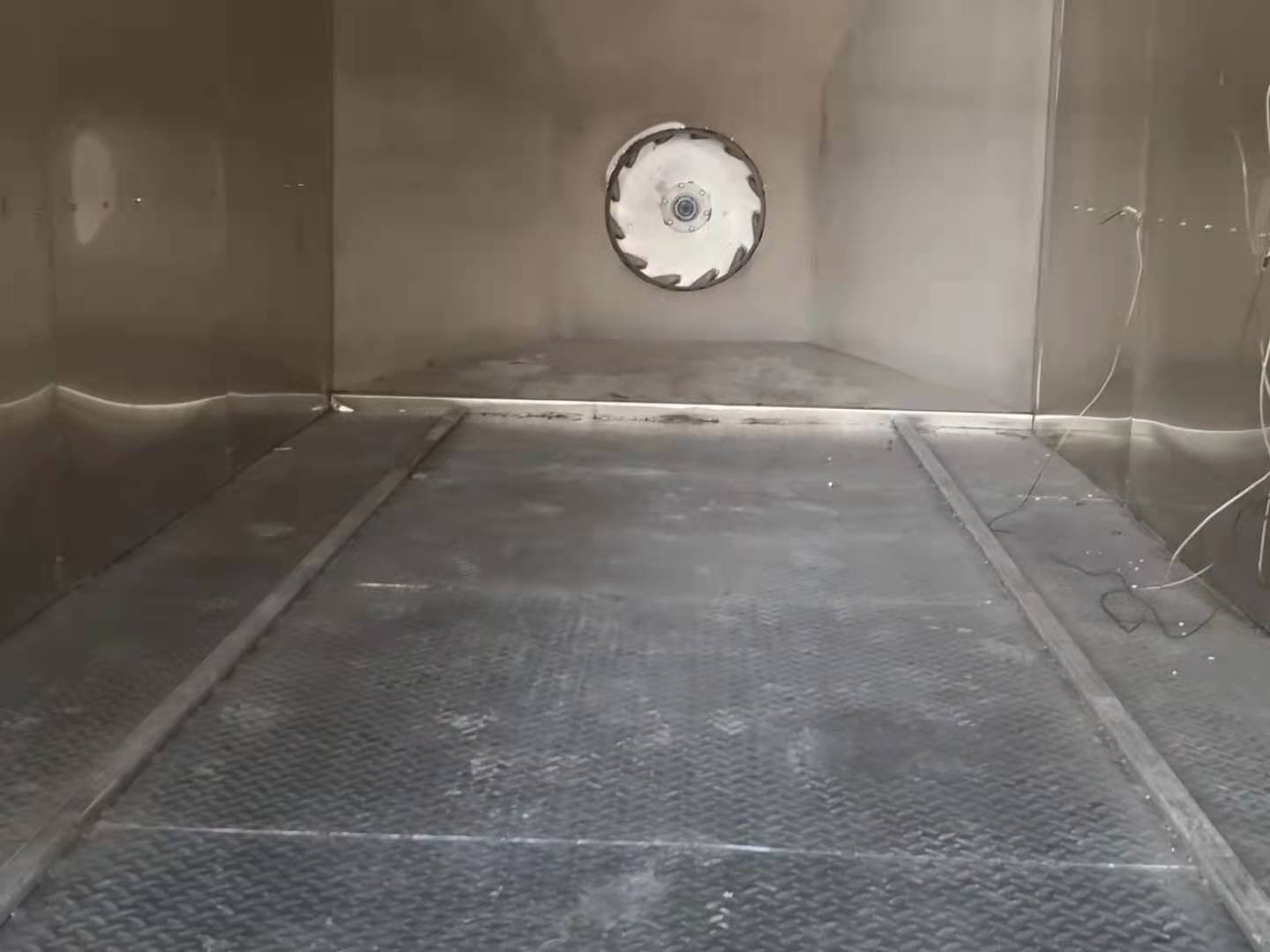 3.Good heat preservation
(The heat-insulation system adopts seamless welding,minimize the passage of heat.)
4.Easy system operation
(It can be linked to WiFi remote monitoring and one button printing)
5. Air duct thermal cycle
(Unique air duct design,close the door, open the fan to heat, hot air through the upper air duct to the doorway air duct, sucked into the furnace by the fan, continuous stable circulation heating)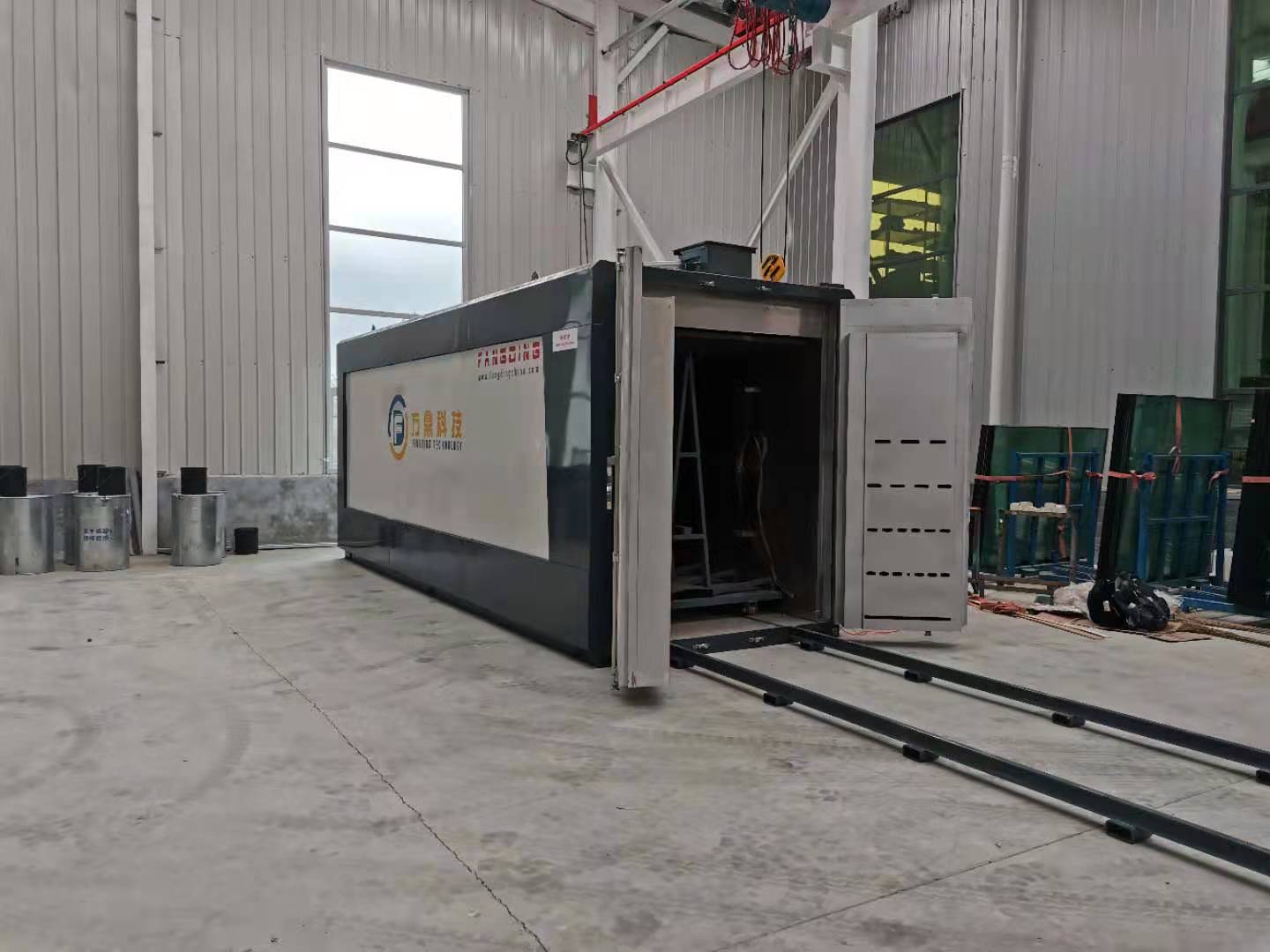 About exhibition
Our company participated in the world glass industry well-known exhibitions every year, such as Germany Dusseldorf international glass industry exhibition, China international glass industry technology exhibition, China international window and curtain wall exhibition, Italy Milan international glass industry exhibition, the Middle East (Dubai) international glass exhibition, the United States Atlanta international window and curtain wall exhibition and other exhibitions. During the exhibition ,through the on-site processing of the laminated glass, Fangding presented its unique design style and manufacturing process to the customers!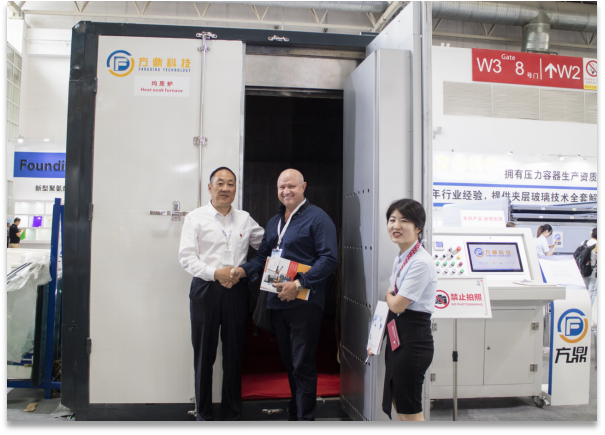 Looking at the world and advancing with the times, we focus on the details and refine the quality. We gather bits and pieces to chase the future. Fangding Technology uses the passion of innovation to ignite the development of high-end technology enterprises of China.
FAQ
Q: Are you manufacturer with your own factory?
A: Yes. We are one of the few manufacturers with a special equipment manufacturing license, the factory covers an area of 20,000 square meters.
Q: Do you accept customized sizes?
A: Yes, we do. We have a professional technology R&D and design team with more than 30 years of experience.We will design the most reasonable plan for you according to your size requirements.
Q: How long does it take to complete a cycle?
A: It is determined by the loading rate and product details. It usually takes 4 hours.
Q:If your engineer is available to oversea to install ?
A:Yes, our experienced engineers will come to your factory to install and commissioning the production line, and teach you production experience and operating skills.
Q: What are your payment terms?
A: 30% of the total amount payment by TT before production, balance 70% paymentby T/T before delivery.
Q: How about your after-sale service?
1. 24 hours online, solve your problems at any time.
2. The warranty is one year and the maintenance is lifelong.
---
---
Q: Could your machines laminate bent tempered glass?
A: Yes. Our unique advantage is can laminate large-size bent glass in one step, which is very easy to operate.
Q: How many stages your machines can set?
A: Normally we set 3 stages. It can be customized for you to 5 stages if needed.
Q: When will your machine ready for delivery after our prepayment?
A: Normally within in 30 days after receiving prepayment.
Q: What about the terms of payment?
A: Normally 30% prepayment, 70% before shipment by T/T. L/C and other terms are also available.
Q: Does your machine have any certifications?
A: Yes, we do. Our machine have got CE certificate of European union, ISO9001 management system certificate. TUV certificate of Germany, PC certificate for Saudi Arabia, CSA certificate of Canada and so on.
Q: Could the laminated glass used for exterior?
A: Yes. The laminated glass with super clear EVA can be totally used for exterior.
Q: How to operate the machine? Is it difficult?
A: No, our machine is very easy to operate. The machine will work automatically after you setting the parameters through the PLC touch screen. We send you operating manual with the machine, and experienced engineers can be on-site installation, commissioning and training, we also have video for operation for your reference.