The Glass Cleaning & Drying Machine
Product Detail
Product Tags
The Glass Cleaning & Drying Machine:
The main drive is by gear . The digital indicator shows the frequency conversion speed . The cleaning system is equipped with a detection device at the inlet,while no glass enter into within the setting time, the drive motor and the water pump will stop working .The drying system is equipped with an air valve at the outlet either,while the glass enter into the drying section,it will open , Otherwise, it will close.This machine has 3 sets of roller brushes. When the low-e glass is detected, the stiff brush will automatically raise. The fan outlet is equipped with an electric heating device to remove the water mist. It is a low noise, high efficiency and energy saving machine.
1. The machine is designed with a control and detection device at the entrance point . No glass can be detected in the cleaning section for more than 5 minutes,the washing machine drives the motor, and the water pump stops working automatically.
2. Air drying system is designed with a automatic controllable wind valve at the air outlet  ,which can automatically perform opening and closing functions, when the detection of glass goes into the air drying section, the wind valve automatically open, otherwise the wind valve closed, the fan has no load movement state, such control can save 30% of the power consumption.
3. The machine has 3 pairs of brush rollers.
4. A high-voltage energy-saving blower, and the outlet of the blower is equipped with an electric heating device to remove water mist.
5. Designed with 400mm liftable downward support structure which is easy for the maintenance of the equipment.
6. Noise control is below 80dB, which is an efficient and low-energy consumption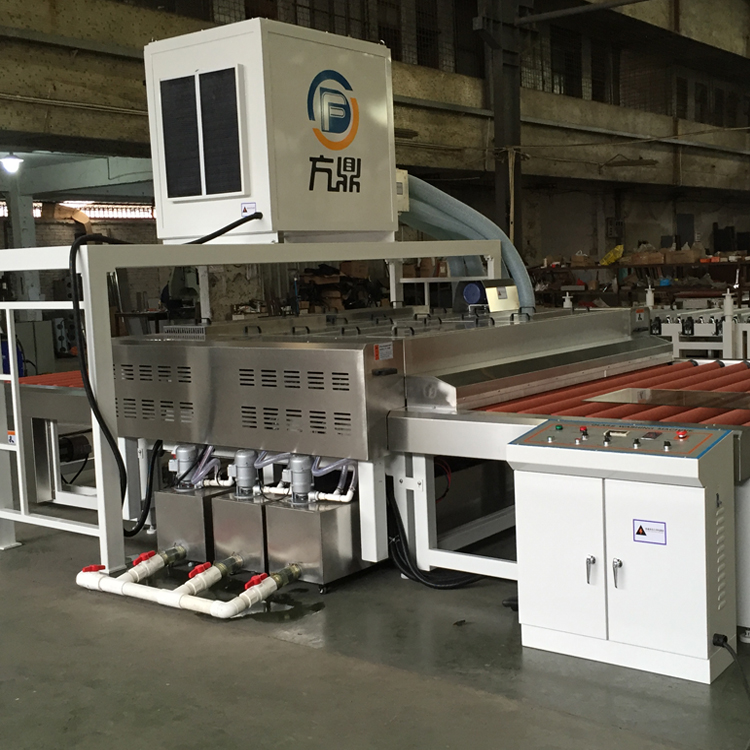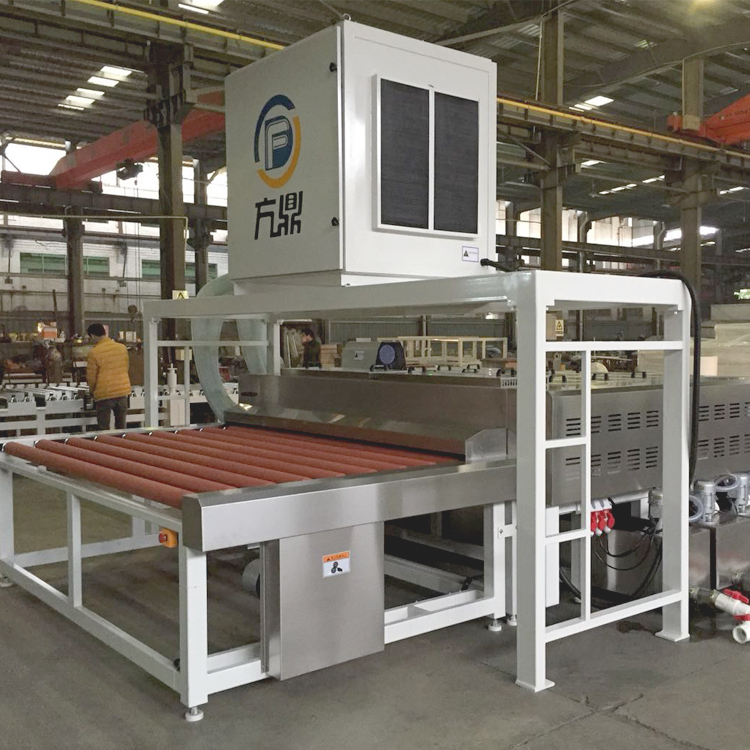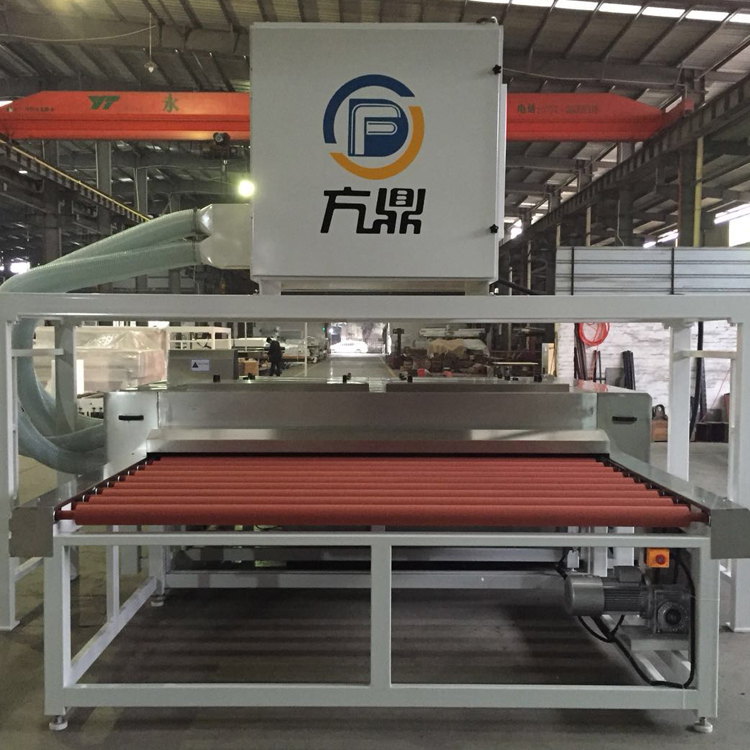 ---
---