Tempered Glass Laminating Machine
Product Detail
Product Tags
3-Layer glass lamination machine
1. Equipment adopts self-developed high-performance vacuum pump,has strong stability and negative pressure capability, which can greatly increase the glass yield.
2. The temperature control adopts multi-stage temperature control design, which is accurate and stable, and is very suitable for products with strict temperature requirements, such as smart glass.
3. The complete set of Siemens electrical appliances in the control cabinet basically eliminates the possibility of electrical
failure.
4. The equipment body made of high-strength steel, which will not be deformed and twisted under high temperature , stable and reliable operation.
5. Multi-point temperature measurement, multi-point heating, modular heating design, internal temperature difference is
strictly controlled within 3 degrees, which greatly improves the yield and transparency of glass.
6. High temperature resistant and high tear resistant silicone bag, effective service life 3000-5000 times.
7.The automatic lifting platform adopts hydraulic transmission, with low noise, high bearing capacity and one-button positioning, which is safe and stable.
8. Equipped with high speed cooling fans. Fast cooling, high transparency, saving time and labor.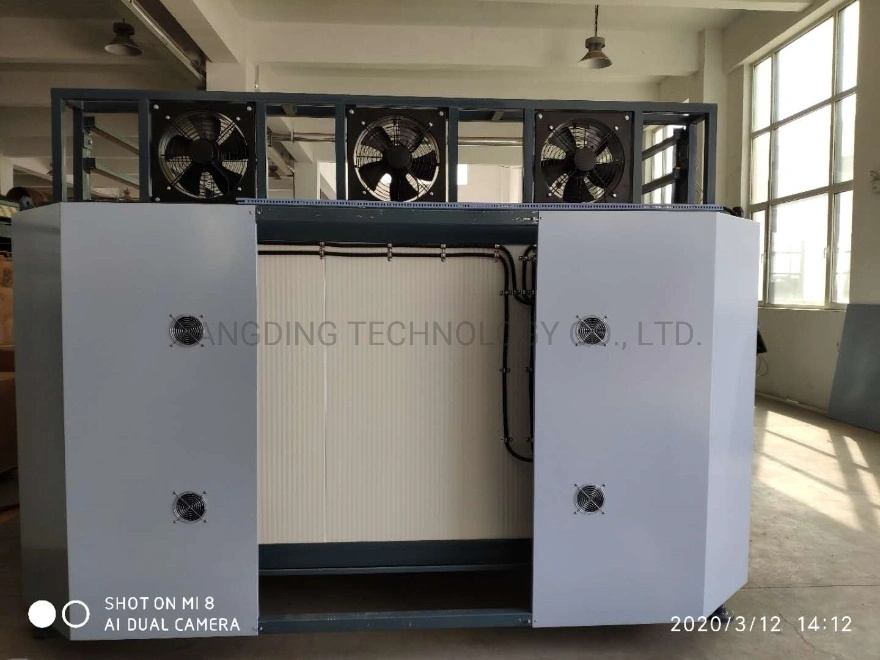 The accessory
Not only the system but also the spare parts are very important for a good glass laminating machine.
In order to provide a wonderful machine ,we adopts Chinese and international famous brand.
It is convenient for our customer to maintain and change a new one even if it does not work well.
When there has something wrong with the spare parts ,following these steps then you could get a new one :
1. Check the whole machine ,to ensure if there has any other problems
2. Try to fix it according the way on the instruction brochure
3. If it still does not work ,contact us and show the photos or videos
4. If we could not solve the problem by email or telephone ,we would arrange the home service.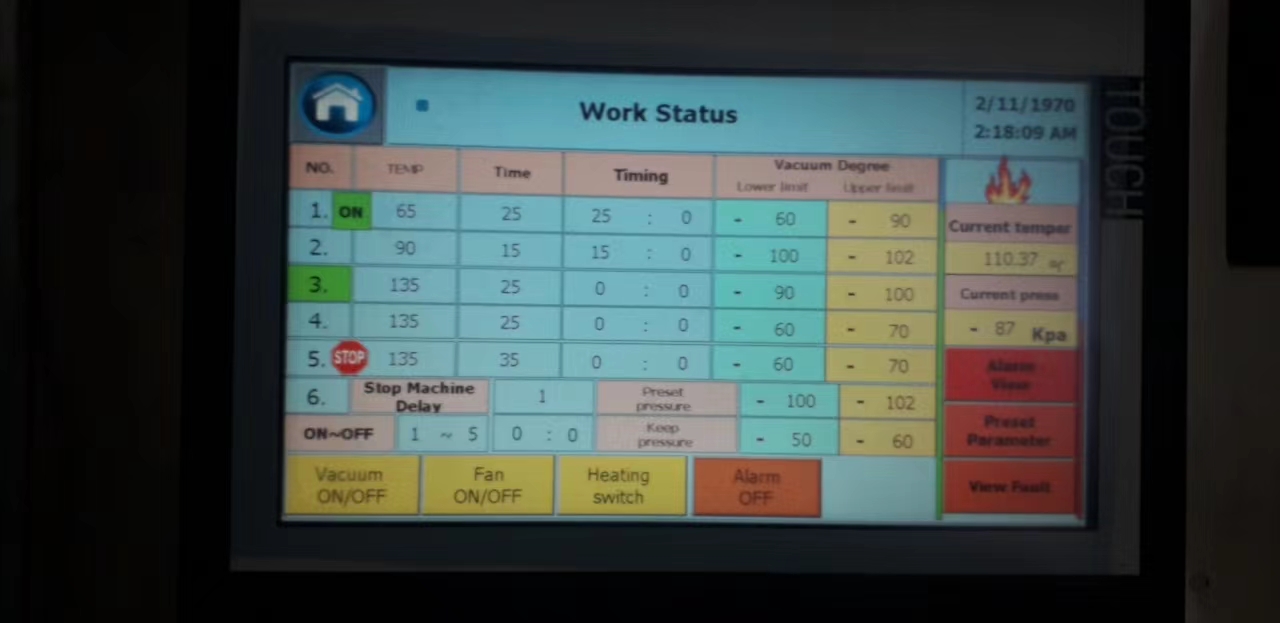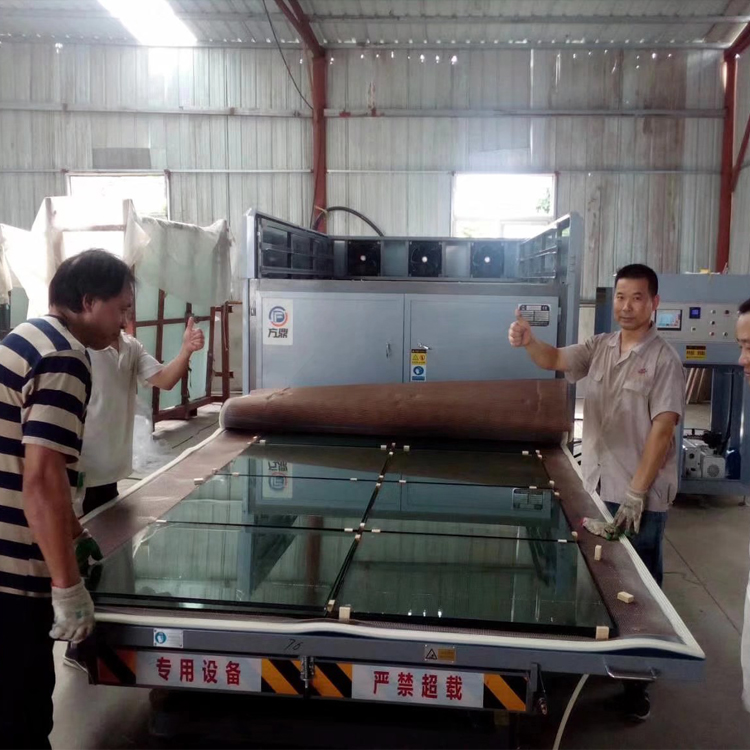 Important spare parts list 
| | |
| --- | --- |
| Item | Brand |
| Touch screen | Siemens |
| PLC | Siemens |
| Power regulator | Mintel  |
| Air Switch  | Schneider |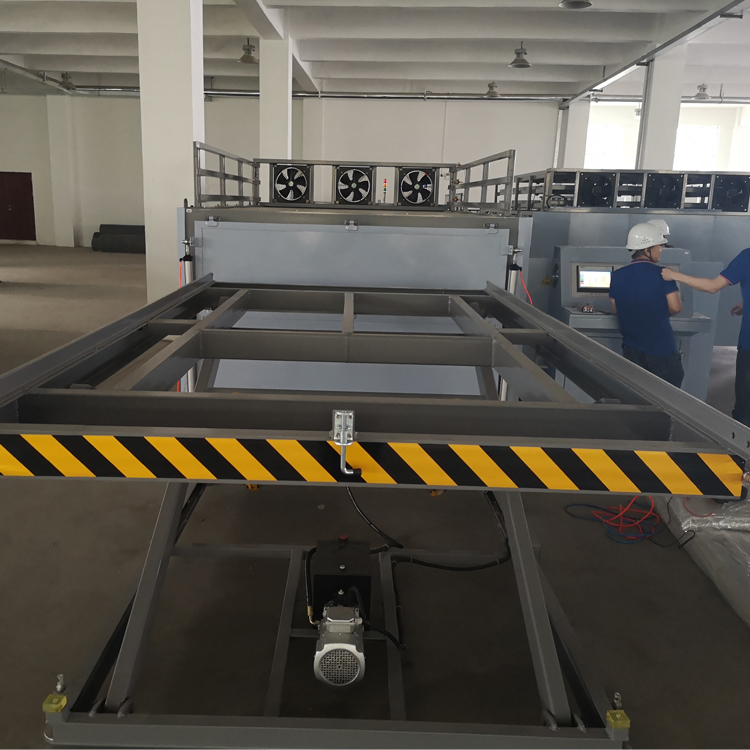 Glass lifting table
1. Elevator-type hydraulic lift, one-button positioning.
2. High bearing capacity, fully loaded glass without deformation and rebound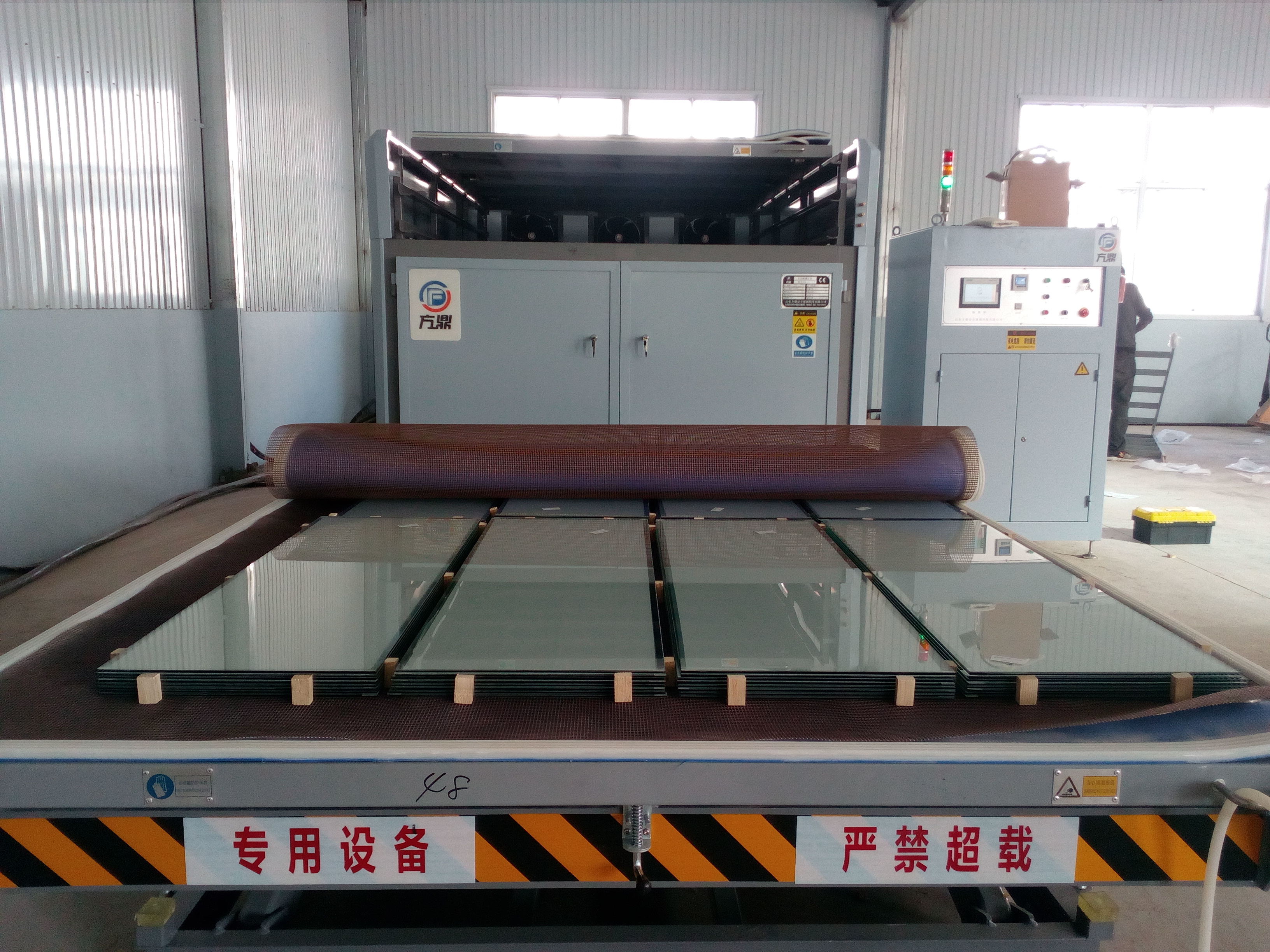 Heating system
1. Using 304 stainless steel heating tube, carpet distribution, to ensure uniform heating
2. Equipped with thermocouples for accurate real-time detection
3. Designed a unique over-temperature protection function
4. Five-stage parameters from low temperature to high temperature can be set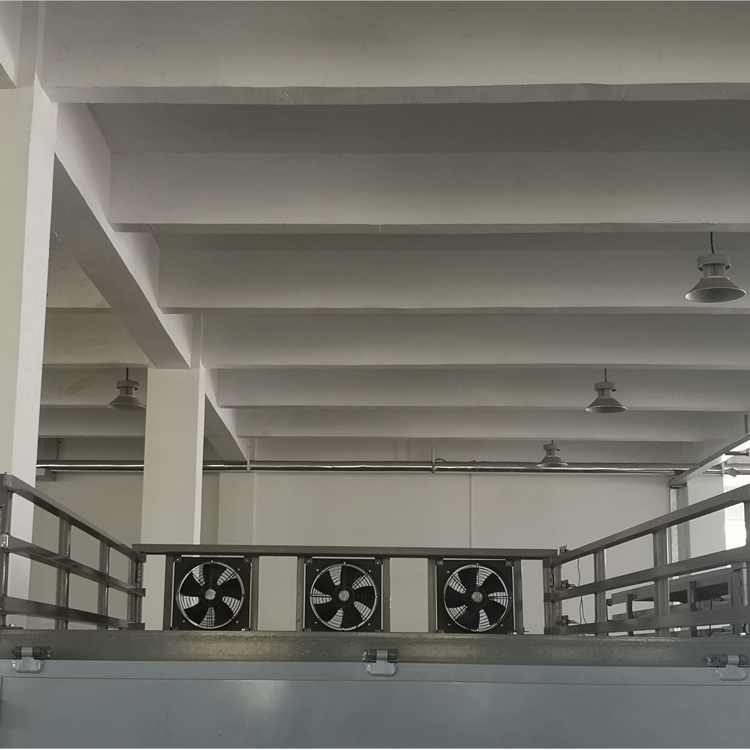 Automatic cooling area
1. Automatic induction, one key to open
2. The rear cooling fan accelerates the cooling of the glass
3. Fast cooling speed and high glass transparency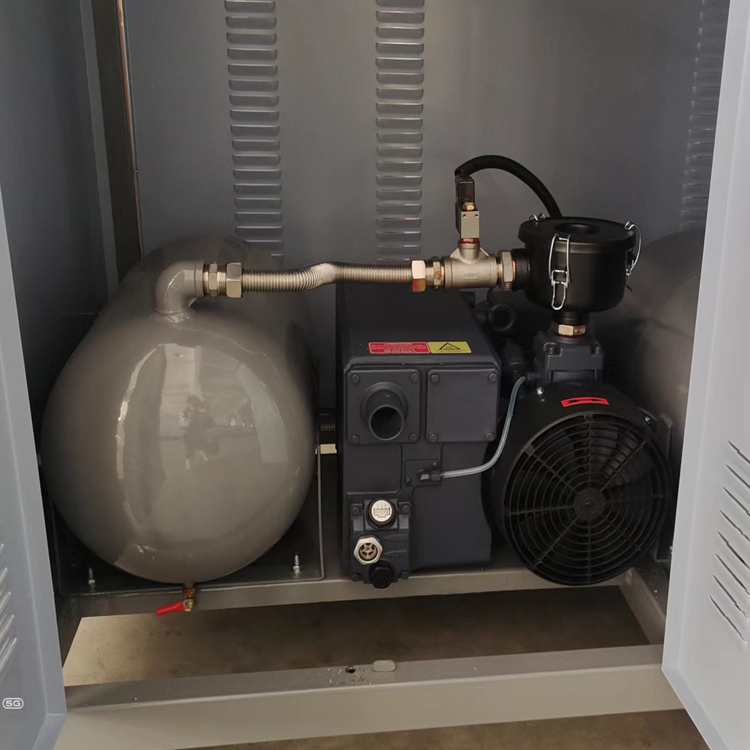 1. Customized vacuum pump with stable performance
2. Equipped with an air storage tank, the pressure can be maintained for a long time when the power is cut off
3. With pressure relief reminder function
4. Each bag is equipped with a separate pressure gauge, which can be monitored and adjusted in real time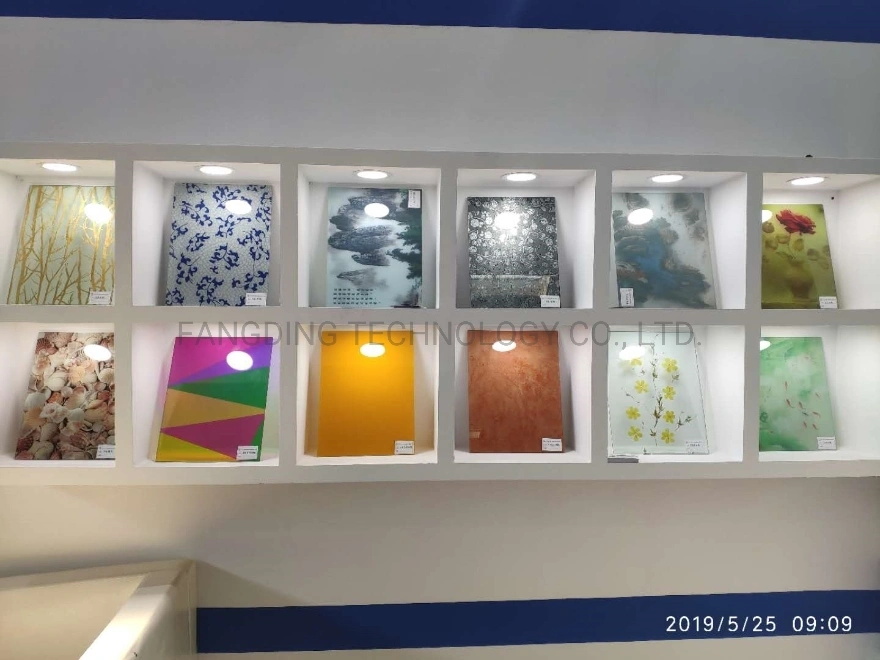 Samples and applications
Safety glass is a necessary part for a building. And in addition to this ,we want to build a more beautiful one.
Our glass laminating machine could help the glass factory laminating varies kinds of glass.high transparent one ,smart one ,we create more possibility.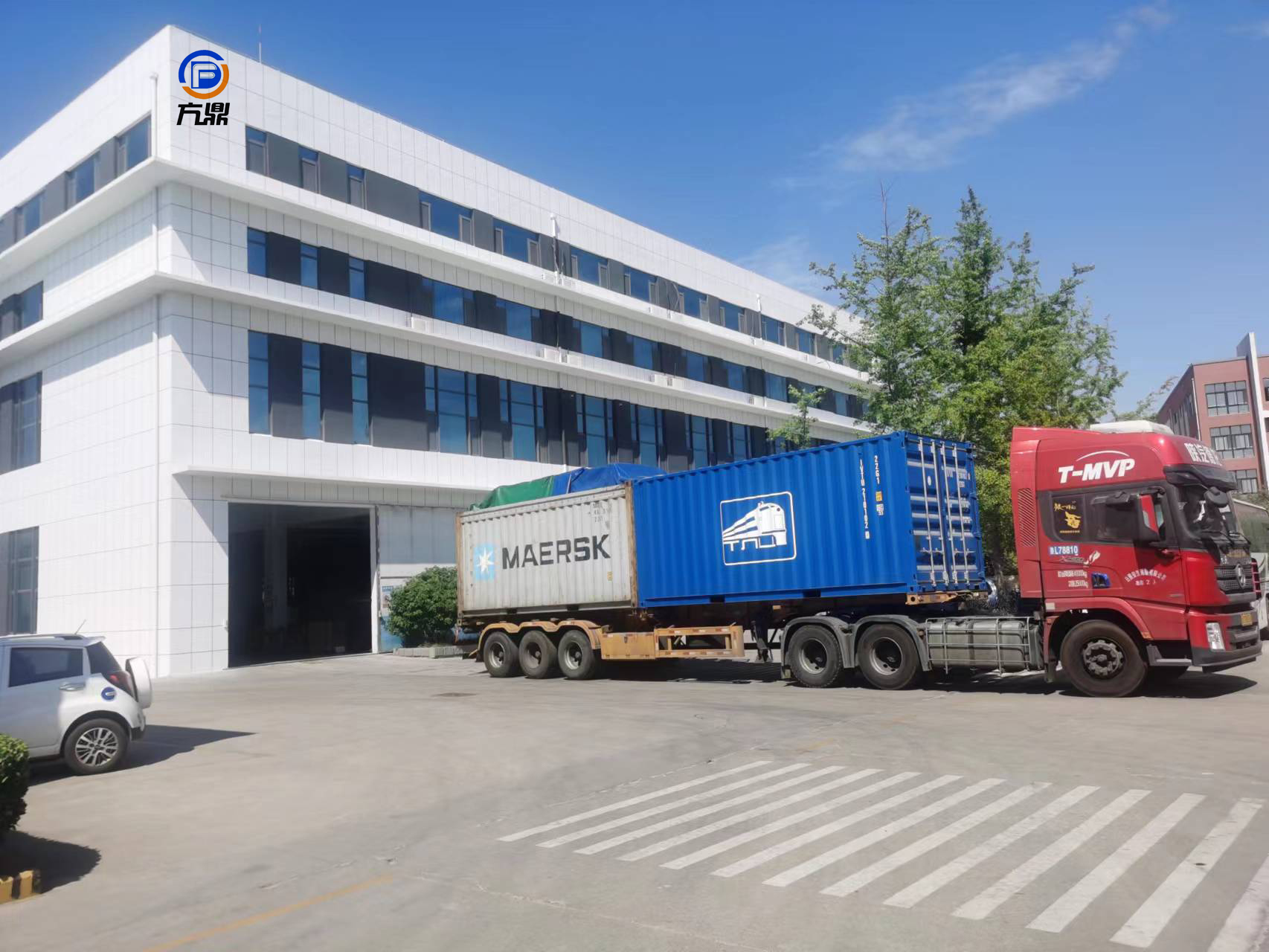 Our company
It is a high-tech enterprise which was founded in October 2003, located in Rizhao city, Shandong, covering an area of more than 20,000 square meters, specializing in developing, manufacturing and selling the laminated glass equipment and the interlayer films, the main products are EVA laminated glass machine, Heat Soak Furnace, Smart PVB glass laminating line and EVA,TPU,SGP films.This is our workshop .Our glass laminating machine be produced at here. After 28 steps of process,7 steps of  strictly inspection and 3 steps of inspection, we could provide a satisfied machine.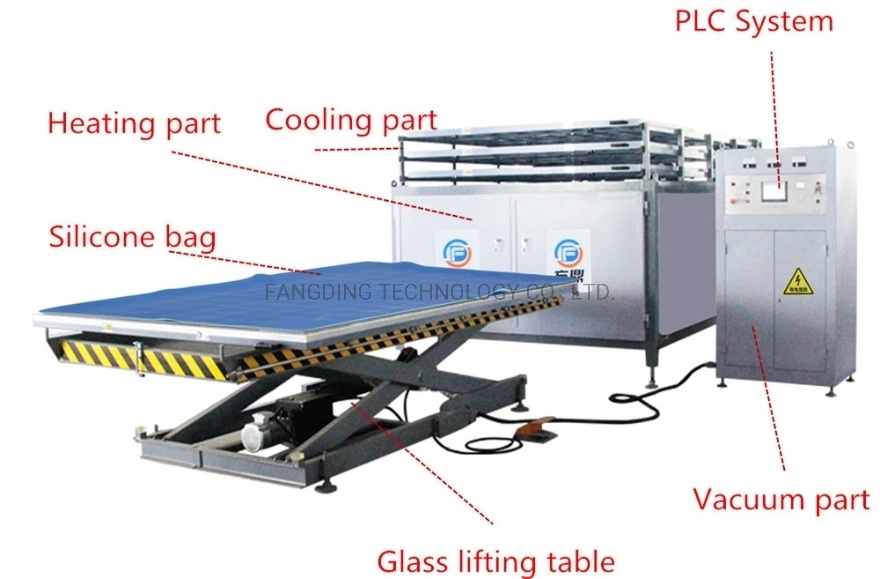 3 layers glass laminating machine is our popular type. Compared with others, it is more practical, mid-price, energy saving .
Features
1. Compared with 2 layers glass laminating machine, 3 layers are equipped with glass lifting table. Large size of glass could be move easily and safe.
2. There has 4 rows of heating tube, each corner in the furnace could get uniform heat.
3. The bending height for the curved laminated glass could be 200mm.
We could provide the glass laminating machine which processing glass size as small as 1830mm x 2440mm, as large as 2440 mm x 3660 mm. Or the size could be custom-made.
Technical parameter 
Model

Processing glass size

Rated power

Outside dimension       

 Production  capacity   

J-2-3

2 x 3 x 3 layers

55KW




 

2.53 x 4 x 2.12 m

    54  square meter          

J-3-3

2.2 x 3.2 x 3 layers

58KW




 

2.73 x 4.2 x 2.12m

    63 square meter

J-4-3

2.2 x 3.66 x 3layers

60KW 




 

2.73 x 4.6 x2.12m

    72 square meter

J-5-3

2.44 x 3.66 x 3 layers            

62KW

2.95 x 4.6 x 2.12m

    80 square mete
220/380/440V, can be customized

Online support, Free spare parts, Field installation, commissioning and training, Video technical support

Warranty of core components

EVA Glass Laminating Machine
Packaging and Shipping
1. Packaged and shipped by a special person
2. Wrapped with moisture proof film
3. Wooden case suitable for container loading
For more details, please kindly contact with us !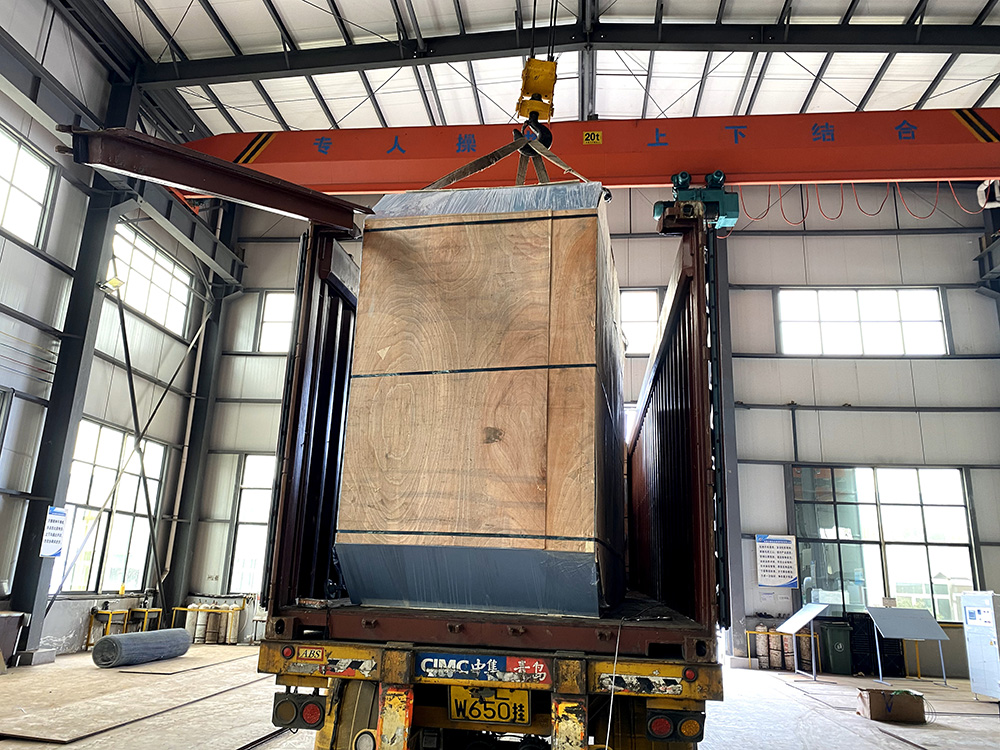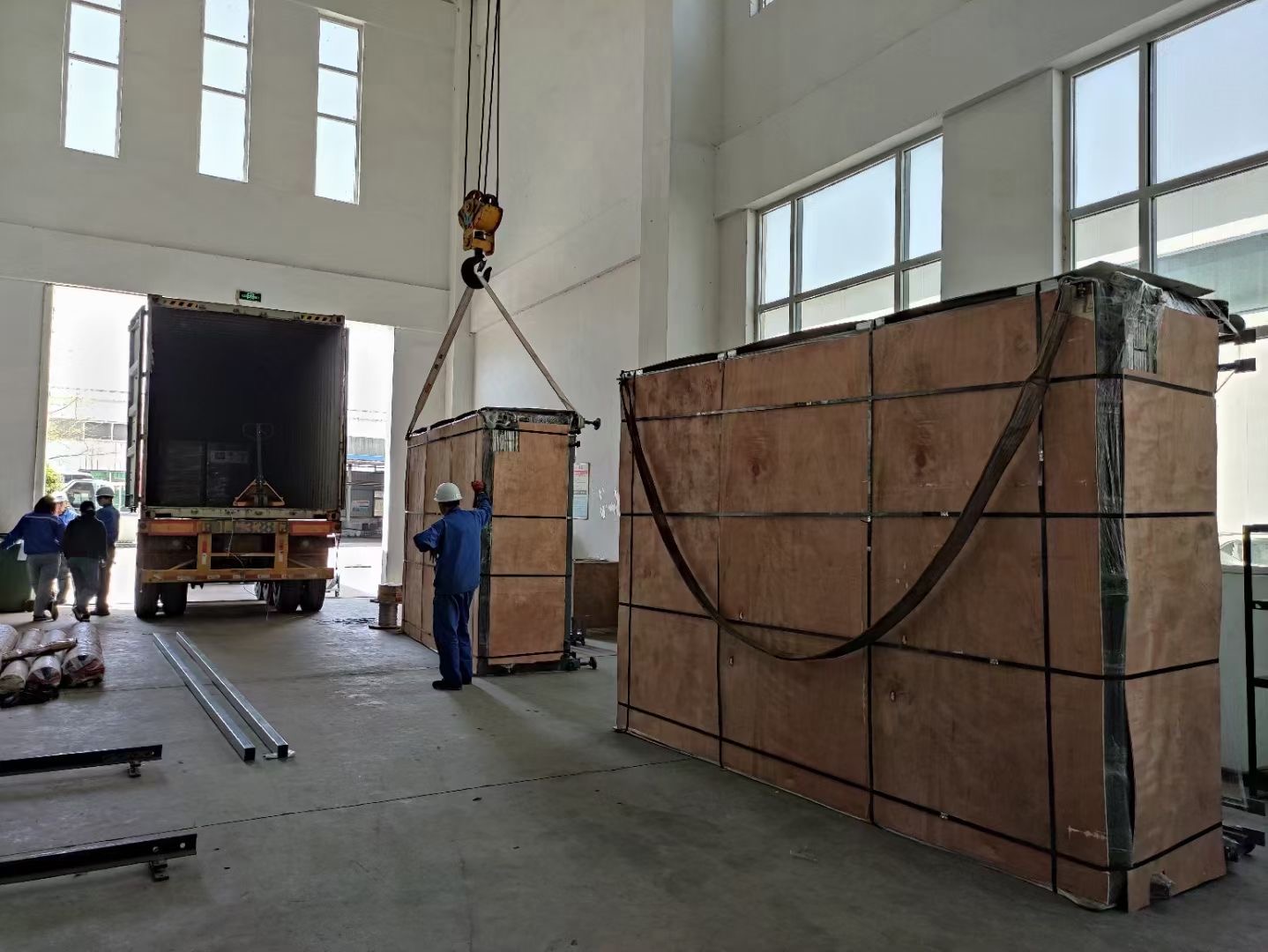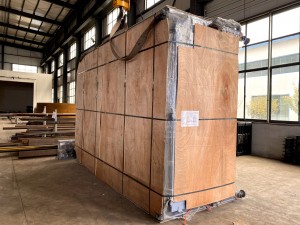 FAQ
Q: Could your machines laminate bent tempered glass?
A: Yes. Our machines can laminate large-size bent tempered glass in one step, which is very easy to operate.
Q: How many stages your machines can set?
A: Normally we set 3 stages. It can be customized for you to 5 stages if needed.
Q: When will your machine ready for delivery after our prepayment?
A: Normally within in 30 days after receiving prepayment.
Q: What about the terms of payment?
A: Normally 30% prepayment, 70% before shipment by T/T. L/C and other terms are also available.
Q: Does your machine have any certifications?
A: Yes, we do. Our machine have got CE certificate of European union, ISO9001 management system certificate. TUV certificate of Germany, PC certificate for Saudi Arabia, CSA certificate of Canada and so on. 
Q: Could the laminated glass used for exterior?
A: Yes. The laminated glass with super clear EVA can be totally used for exterior.
Q: How to operate the machine? Is it difficult?
A: No, our machine is very easy to operate. The machine will work automatically after you setting the parameters through the PLC touch screen. We send you operating manual with the machine, we also have video for operation for your reference.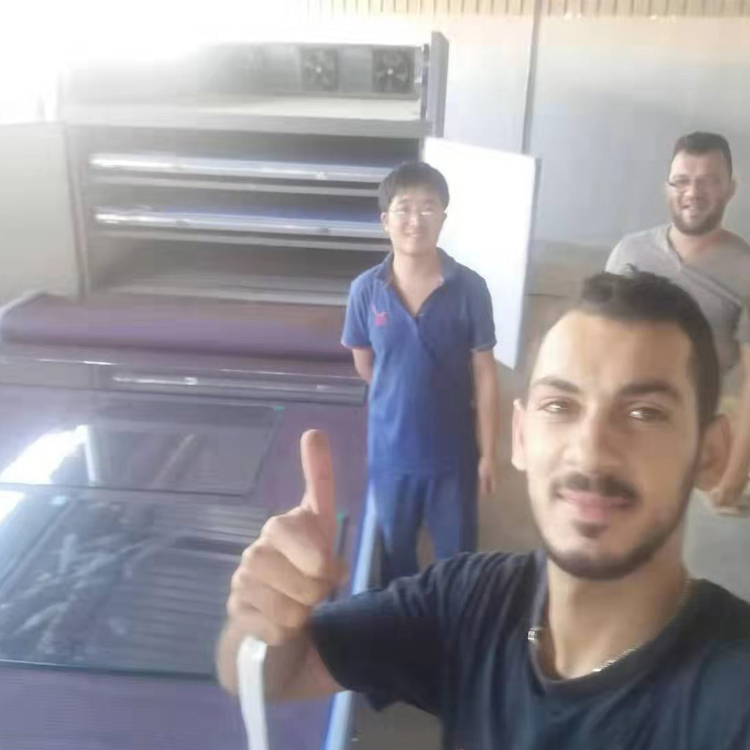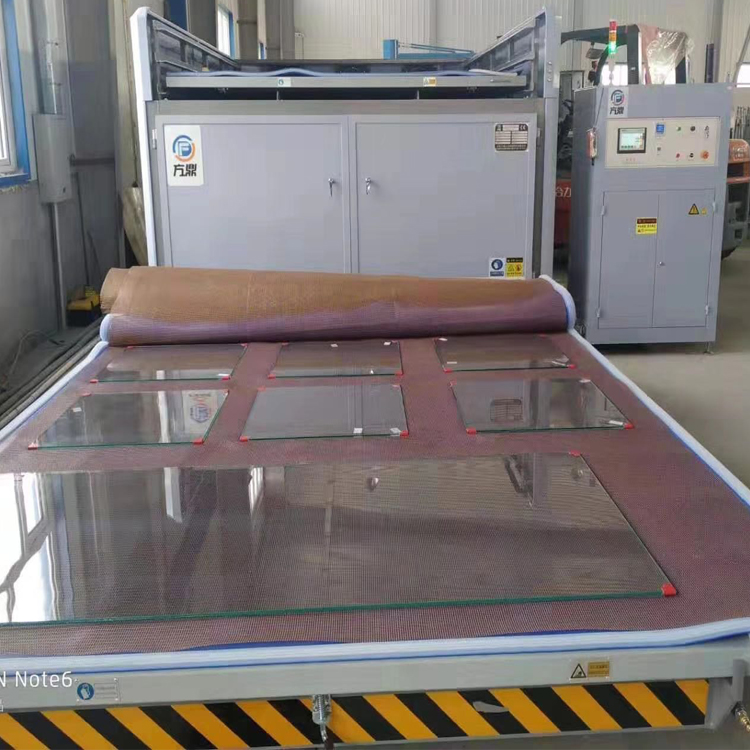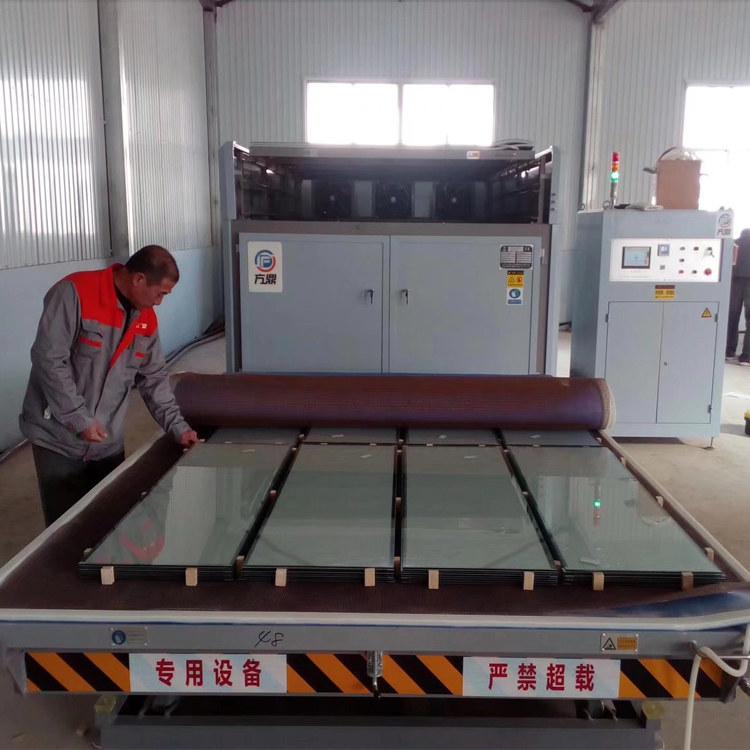 ---
---