EVA glass film laminator for exterior use
Product Detail
Product Tags
EVA glass film laminator for exterior use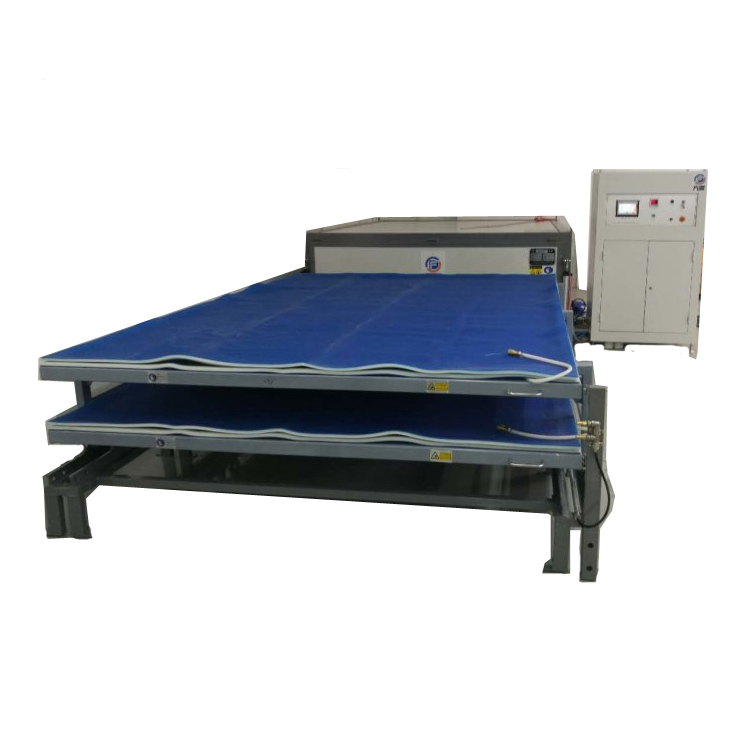 The glass laminating furnace adopts the principle of high temperature vacuum extraction.
The film is placed in the middle of two or more pieces of glass. After the high temperature vacuum in the furnace, the film and glass are tightly bonded together to achieve good transparency and no bubbles. And there is no drop after breaking.
Advantage:
* Independent heating up and down, floor heating distribution, modular control, strong convection circulation of turbine
* A number of patented technologies.The heating system uses a turbine fan and a high-density explosion-proof stainless steel electric heating rod for heating. It is equipped with a temperature sensing device, a modular area heating control, intelligent self-adjusting temperature, fast heating, uniform temperature, and strong turbo fan. Convection circulation to ensure the temperature difference in the furnace within 5 degrees.
* The insulation system adopts seamless processing to minimize heat loss. Compared with similar products and equipment, it can save energy by more than 30%.
* High-performance vacuum system with automatic vacuum pressure holding, stable working around the clock, improving product efficiency and quality.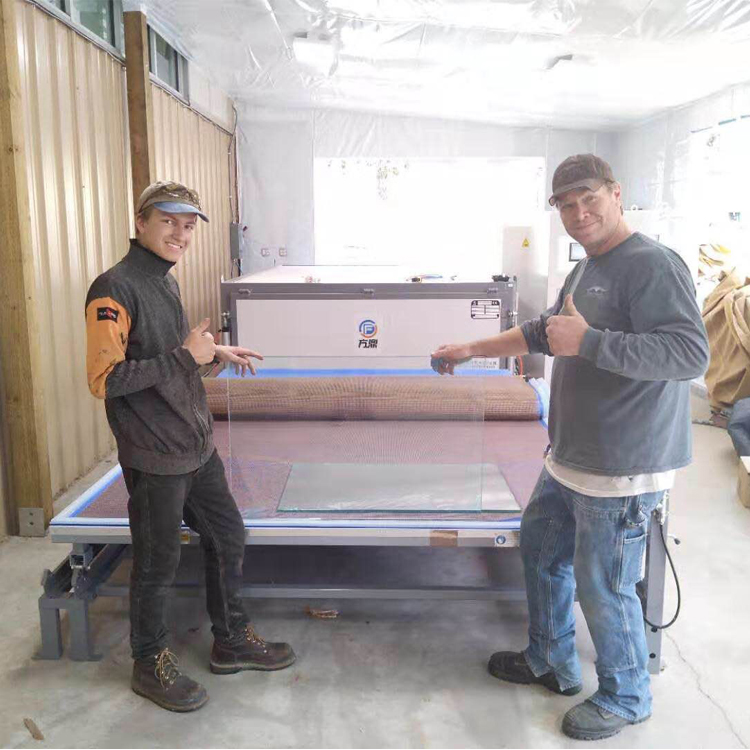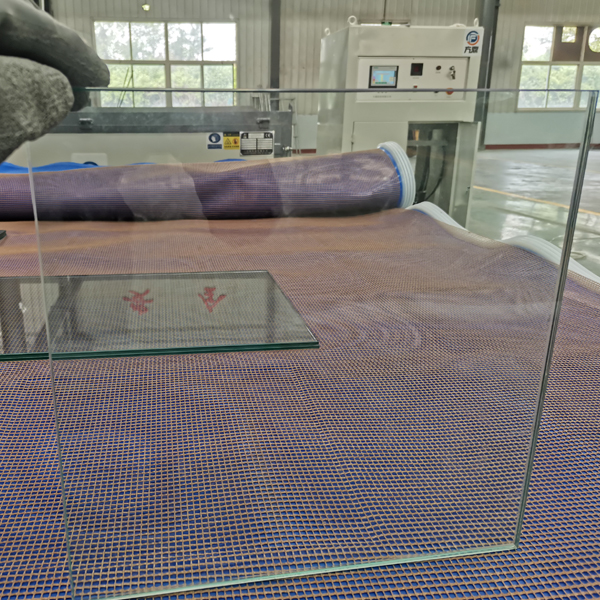 * 99% pass rate
* 50% energy saving
* High efficiency
* PLC control, Simple to operate
* High quality spare parts
* EVA/TPU/SGP film as interlayer
* Rich range of products
* Large size bending glass processing
* No waste when suddenly power off
* Free home installation and training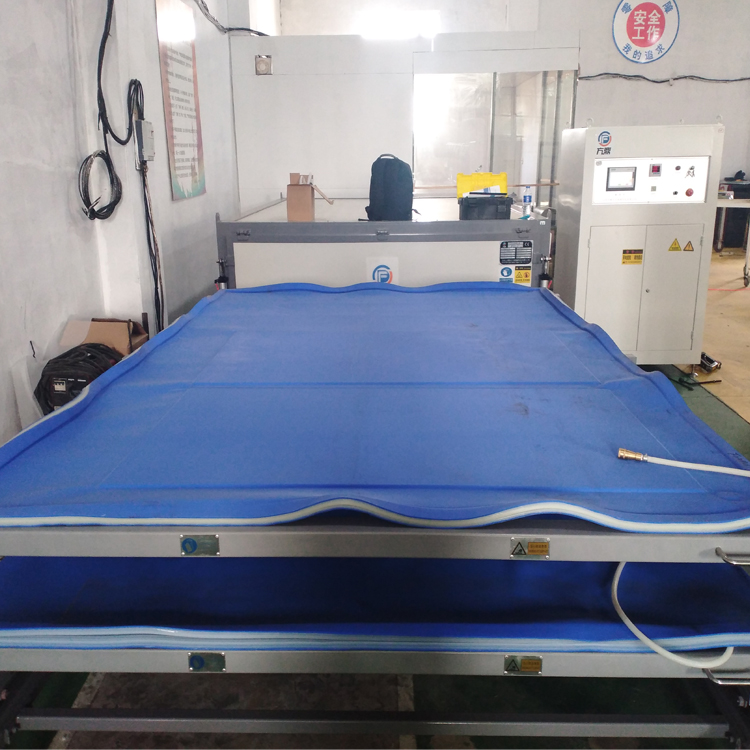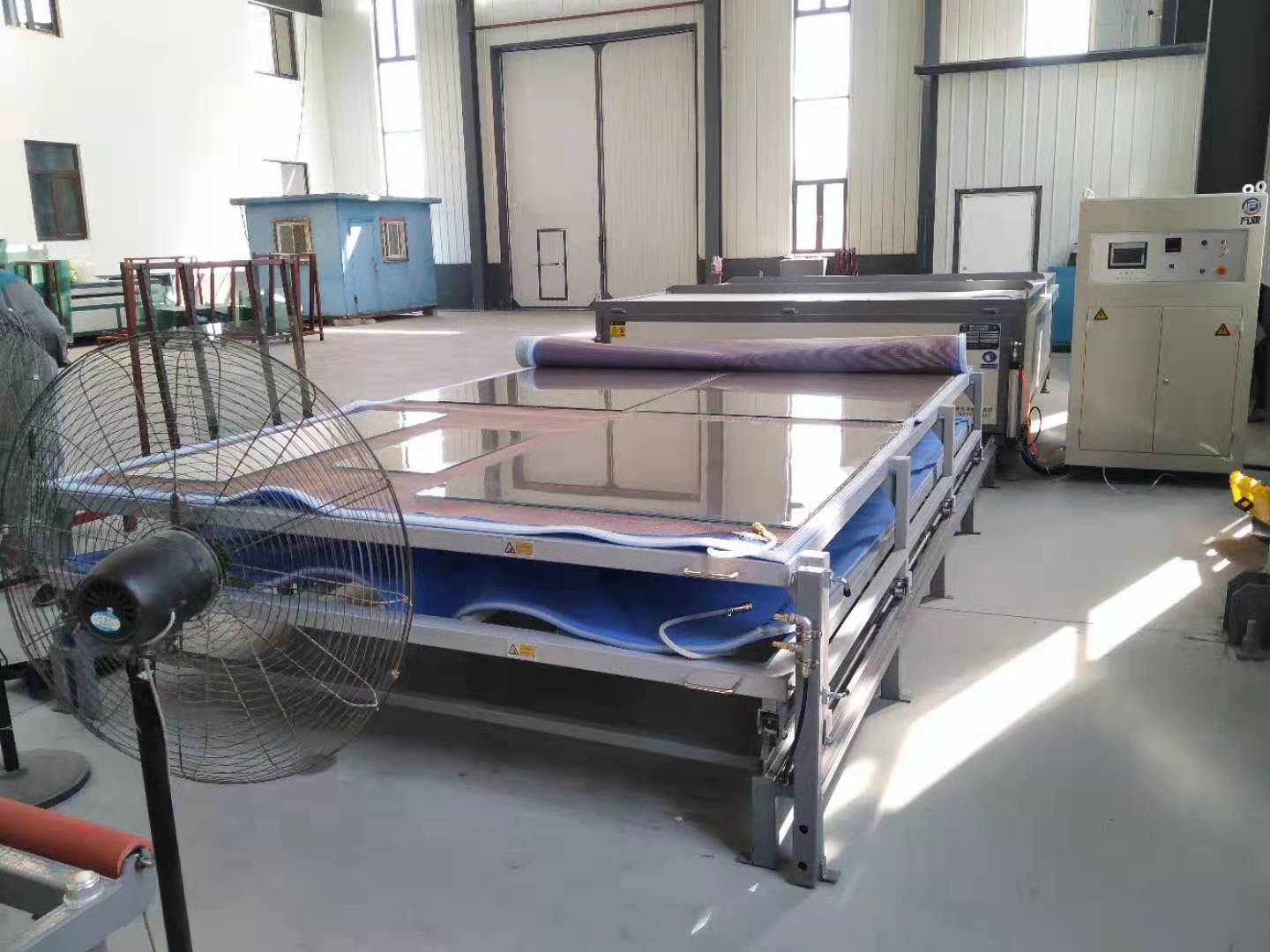 Model: D-J-2-2
Machine Type: Glass Laminating Machine
Max. Glass size: 2000*3000mm*2-layer
Production Capacity: 36 sqm/cycle
Place of Origin : Shandong, China
Voltage: 220/380/440V, can be customized
Power: 33KW
Dimension(L*W*H): 2600*4000*1150mm
Weight: 2200kg
Warranty: 1 Year
After-sale service: Online support, Free spare parts, Field installation, commissioning and training, Video technical support
Glass Thickness: 3-19mm
Marketing Type: New Product
Warranty of core components: 1 Year
Core Components: Motor, PLC, Pump
Product name: EVA Glass Laminating Machine
Operating temperature: 90-140℃
Control system: PLC
Heating method: Forced Convection
Operation: Automatic Control
Company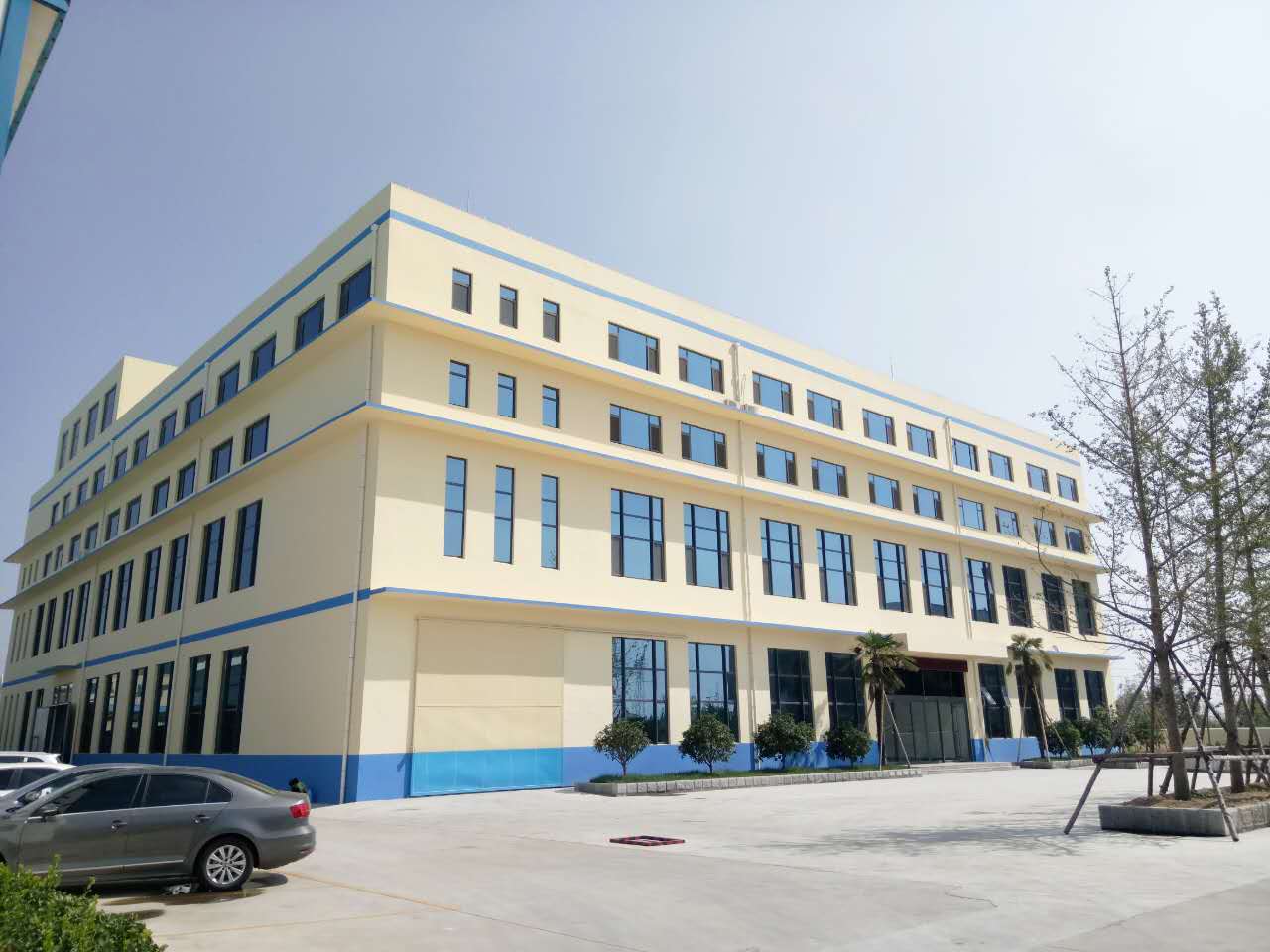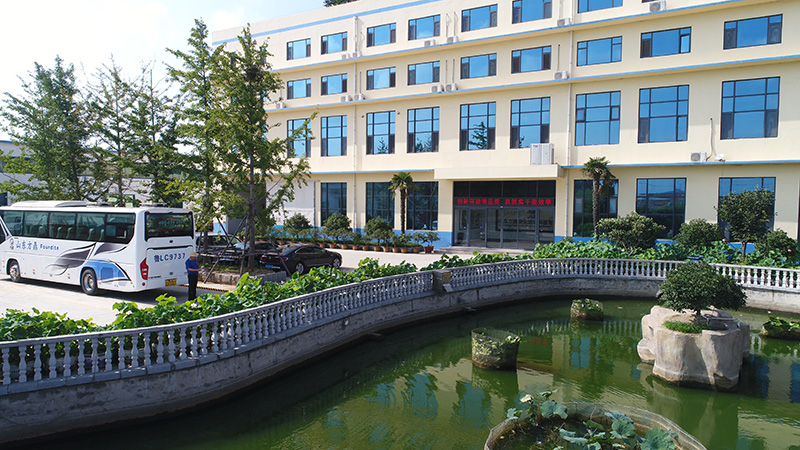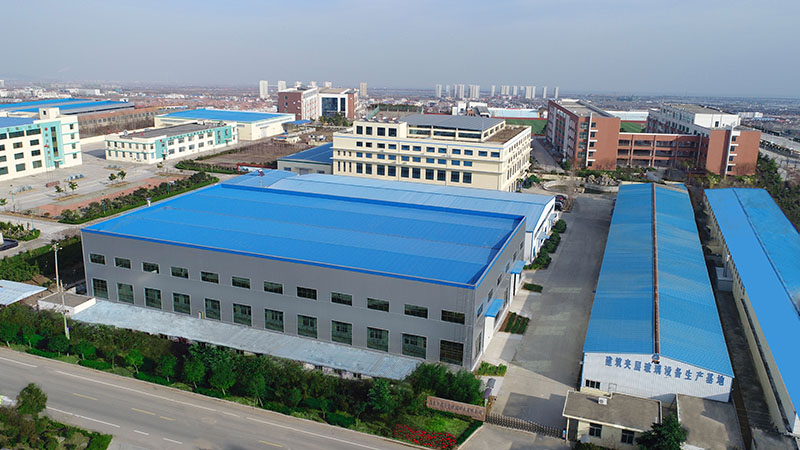 Fangding was founded in October 2003, located in Taoluo industrial park, Donggang district, Rizhao city, covering an area of more than 20,000 square meters, with a registered capital of 100 million yuan, specializing in R&D, production, sales &service of the laminated glass machinery and the interlayer films, the main products are EVA laminated glass machine, Heat Soak Furnace, Intelligent PVB glass laminating line and EVA, TPU, SGP films.
At present, the company has D1, D2 pressure vessel production license, has obtained the ISO 9001 quality management system certification,the products have obtained the European Union CE certification, Canada CSA certification and Germany TUV certification,it has the independent export permission and successively awarded the high-tech enterprise, gazelle enterprise of Shandong province, famous brand in shandong province, and others more than 30 honorary title.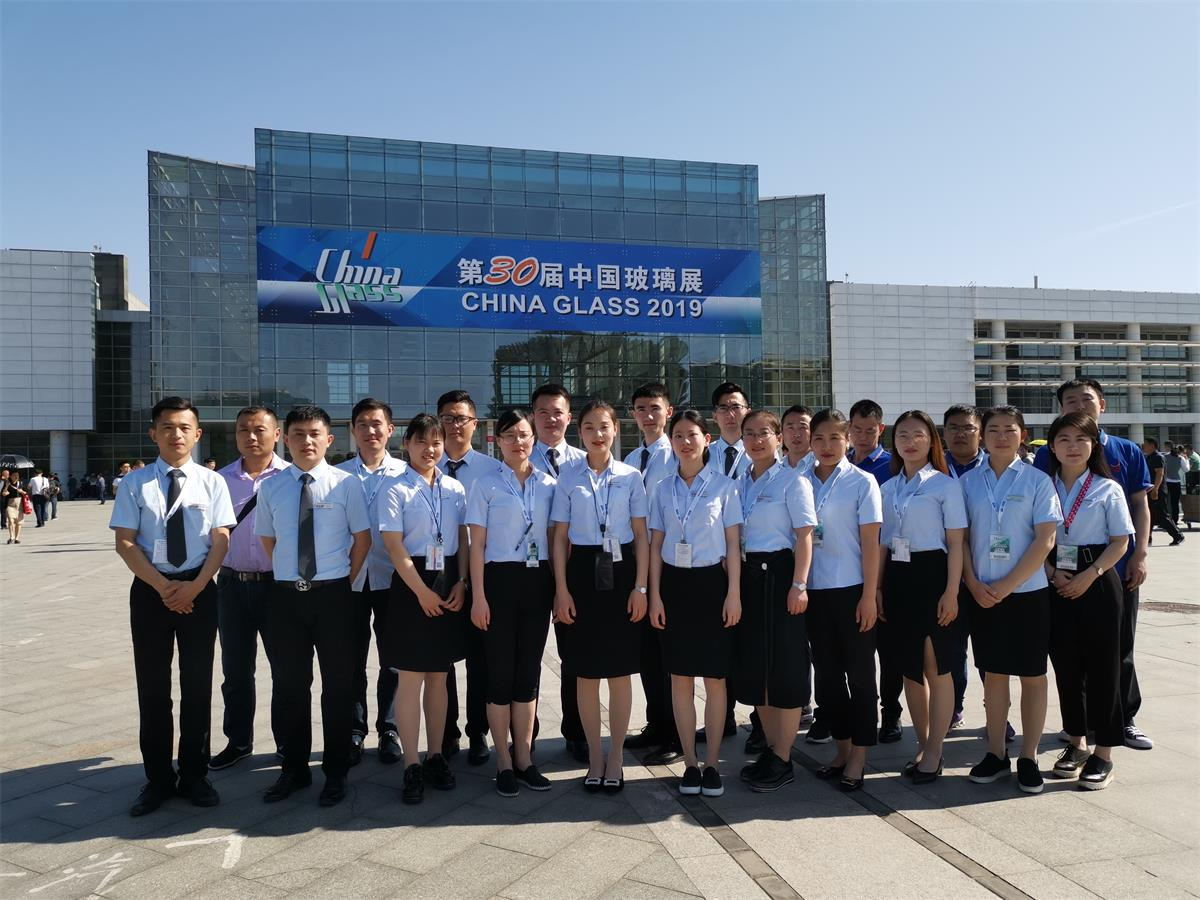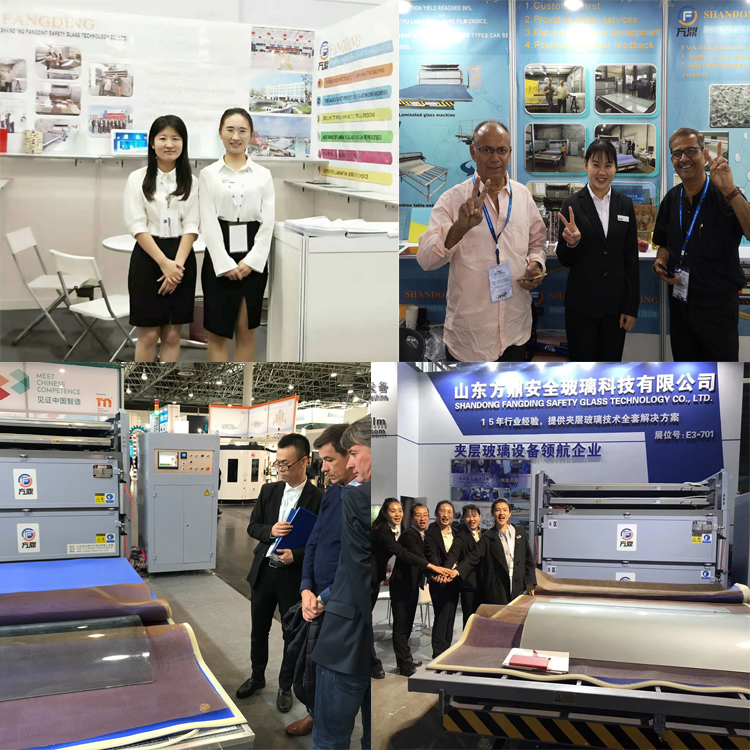 The company participated in the world glass industry well-known exhibitions every year, such as Germany Dusseldorf international glass industry exhibition, China international glass industry exhibition, China international window and curtain wall exhibition, Italy Milan international glass industry exhibition, the Middle East (Dubai) international glass exhibition, the United States Atlanta international window and curtain wall exhibition and other exhibitions.
During the exhibition, through the on-site processing of the laminated glass, Fangding presented its unique design style and manufacturing process to the customers!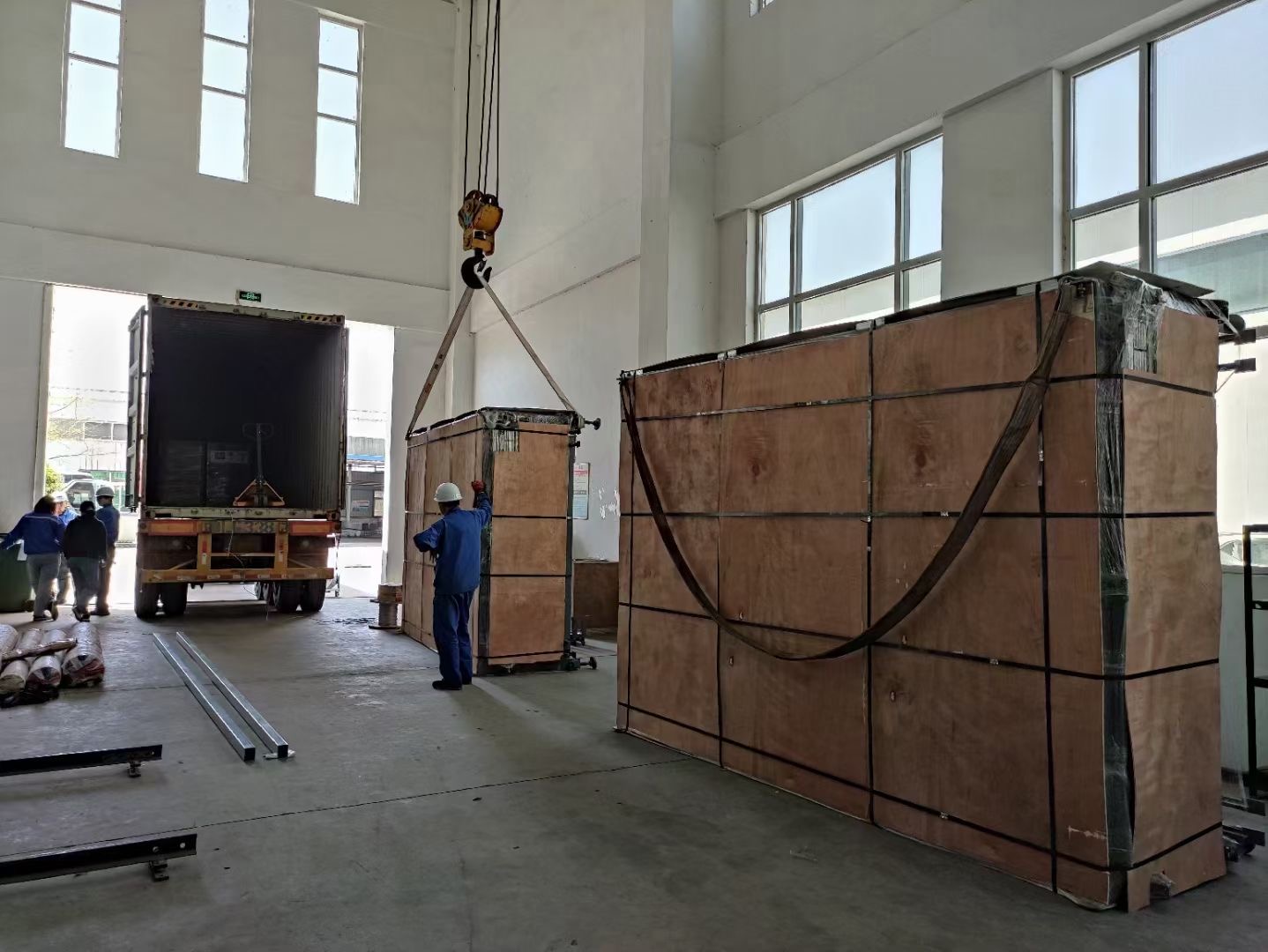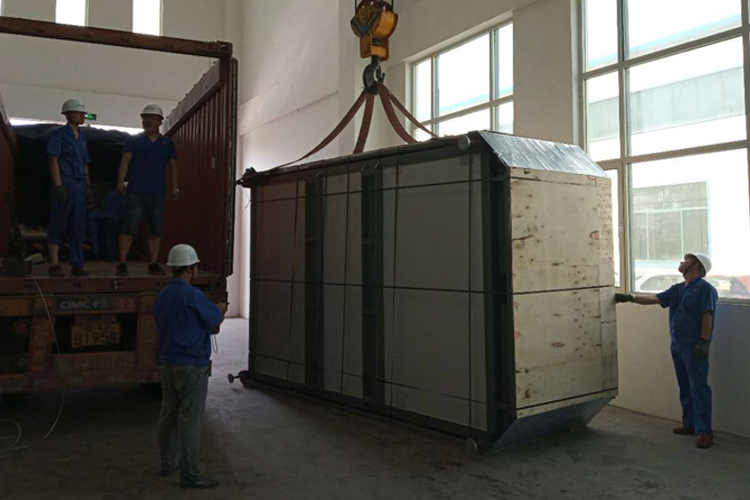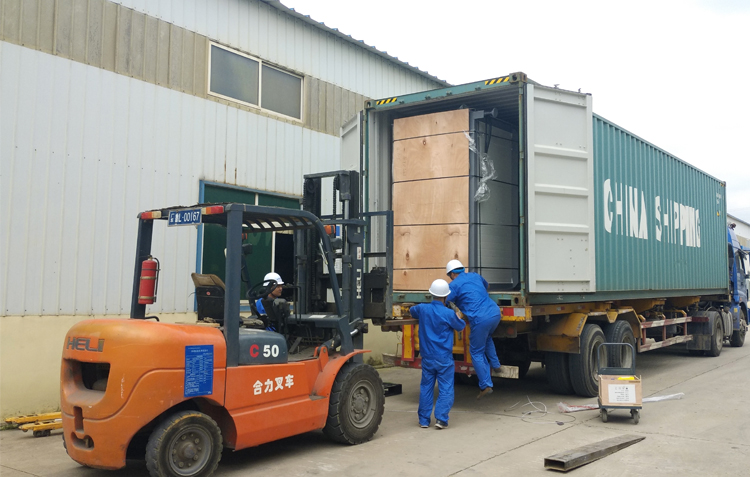 1. Wrapped with moisture proof film.
2. Wooden case suitable for container loading.
Model

Processing glass size (mm)

Rated  power

Operation system

N.W.

Outside dimonsion (mm)

Floor space   (mm)

Production capacity (m2/cycle)

FD-J-2-2

2000*3000*2 layers

26kw

Siemens PLC

2200kgs

2600*4000*1150

3700*9000

36

FD-J-2-3

2000*3000*3 layers

36kw

Siemens PLC

3500kgs

2530*4000*2120

3720*9000

54

FD-J-2-4

2000*3000*4 layers

38kw

Siemens PLC

3700kgs

2530*4000*2150

3720*9000

72

FD-J-3-2

2200*3200*2 layers

28kw

Siemens PLC

2400kgs

2750*4200*1150

4000*9500

42

FD-J-3-3

2200*3200*3 layers

40kw

Siemens PLC

3700kgs

2730*4200*2120

4020*9500

63

FD-J-3-4

2200*3200*4 layers

45kw

Siemens PLC

3900kgs

2730*4200*2150

4020*9500

84

FD-J-4-2

2200*3660*2layers

30kw

Siemens PLC

2500kgs

2750*4600*1150

4000*10500

48

FD-J-4-3

2200*3660*3layers

46kw

Siemens PLC

3800kgs

2730*4600*2120

4020*10500

72

FD-J-4-4

2200*3660*4layers

52kw

Siemens PLC

4100kgs

2730*4600*2150

4020*10500

96

FD-J-5-2

2440*3660*2layers

33kw

Siemens PLC

2600kgs

2980*4600*1150

4500*10500

53

FD-J-5-3

2440*3660*3layers

52kw

Siemens PLC

4100kgs

2965*4600*2120

4520*10500

80

FD-J-5-4

2440*3660*4layers

58kw

Siemens PLC

4300kgs

2965*4600*2150

4520*10500

107

The machine's size is customized according to your request. 
A variety of specifications are available, and custom sizes are also acceptable!
---
---